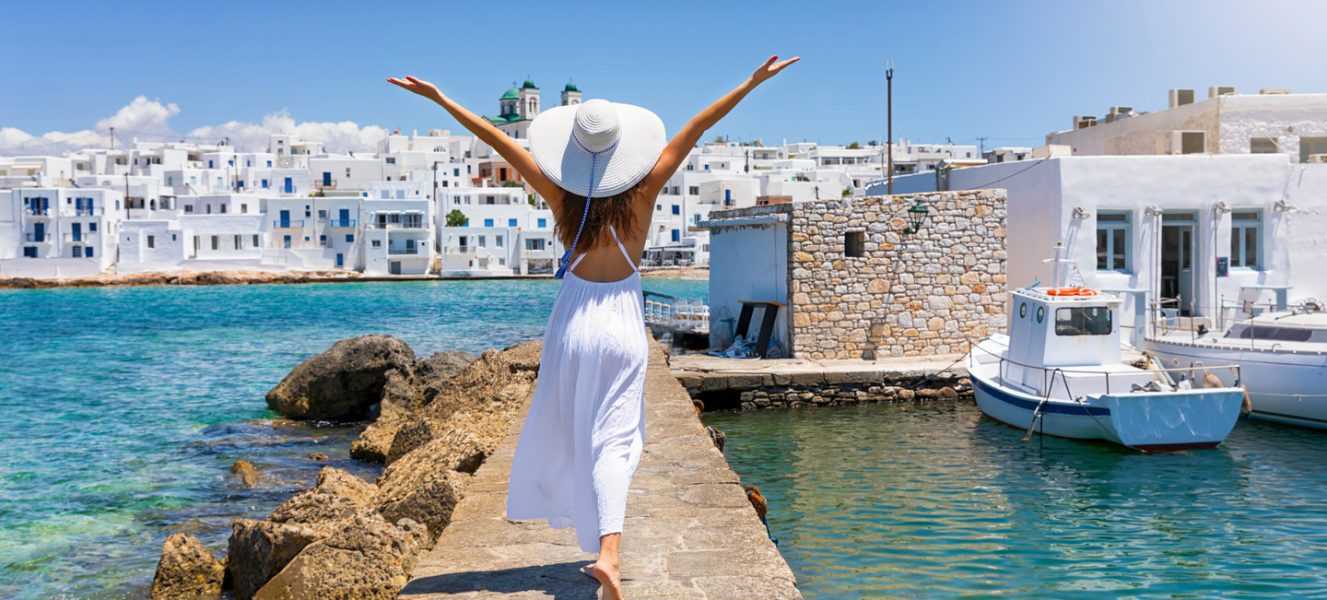 Paros
Paros Island in Greece, is famous for its cosmopolitan lifestyle, but is an ideal destination for those wanting a quiet and relaxing vacations.
It is one of the most popular resorts in the world and a favorite destination for celebrities and many tourists. An island for all tastes as it combines many different features such as beautiful beaches, historic sites, quaint villages, endless fun and enjoyable atmosphere.
Parikia
The community capital and main port of Paros, located on the west coast. It is very picturesque with windmills, whitewashed houses, narrow alleys and small coves. It also has numerous Clubs, Bars, Cafes, Restaurants, Cinemas, Super Markets and Restaurants, based on the unique features of Cyclades graphics, providing unique hospitality to visitors.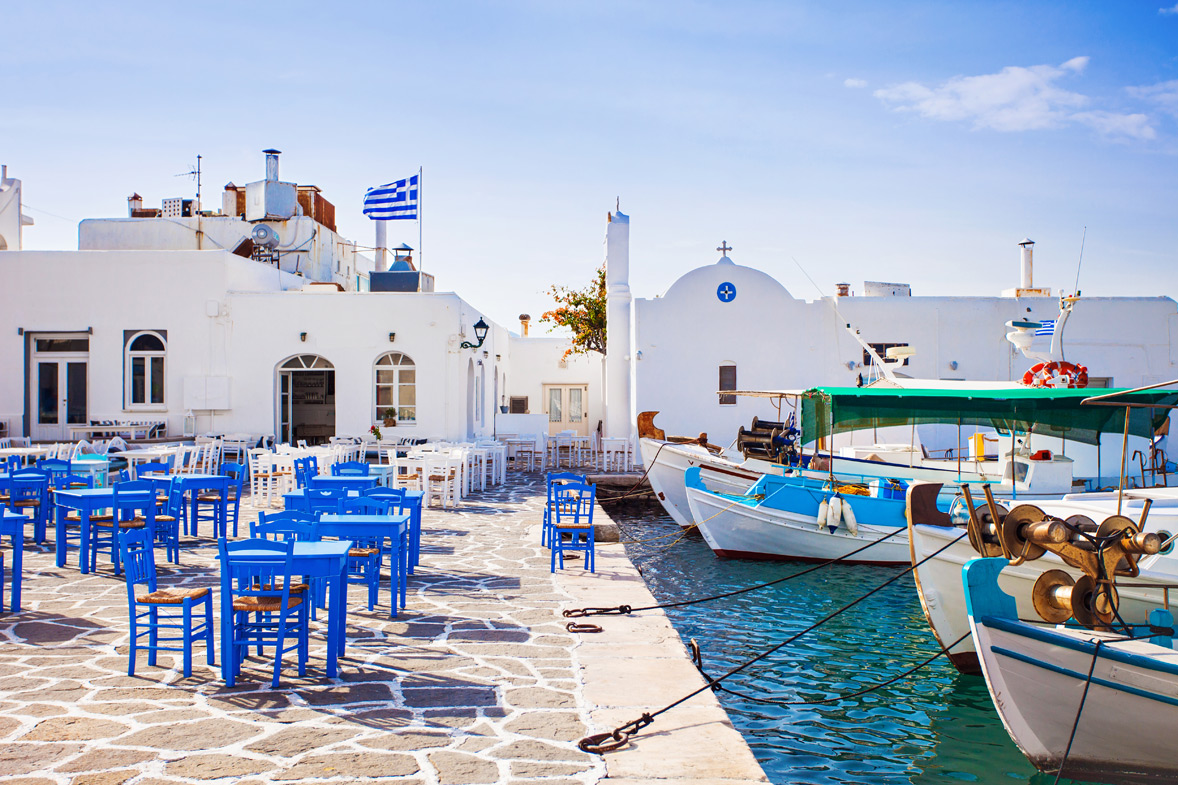 Beaches
Enjoy hours and hours of relaxing at the beautiful and clean beaches of the island. For sure, you have to visit: Marcelo, Krios, Drios, Parasporos, Santa Irene, Voutakos, Faragas, Aliki, Ampelas, Kolibithres and of course a visit to Antiparos.
Sightseeing
Panagia Ekatondapiliani
Popular Museum
Archaiological Museum
Antiparos Cave
Activities
Horse riding: Know the hidden beauties of the island on horseback. A passage from the sandy beaches galloping on the sea shore, is an experience that deserves to experience.
WindSurf: Paros was always a must destination for lovers of water sports and especially windsurf. The weather conditions on the island are ideal.
Diving: Discover the colorful underwater, explore forgotten shipwrecks, underwater caves and admire beautiful reefs.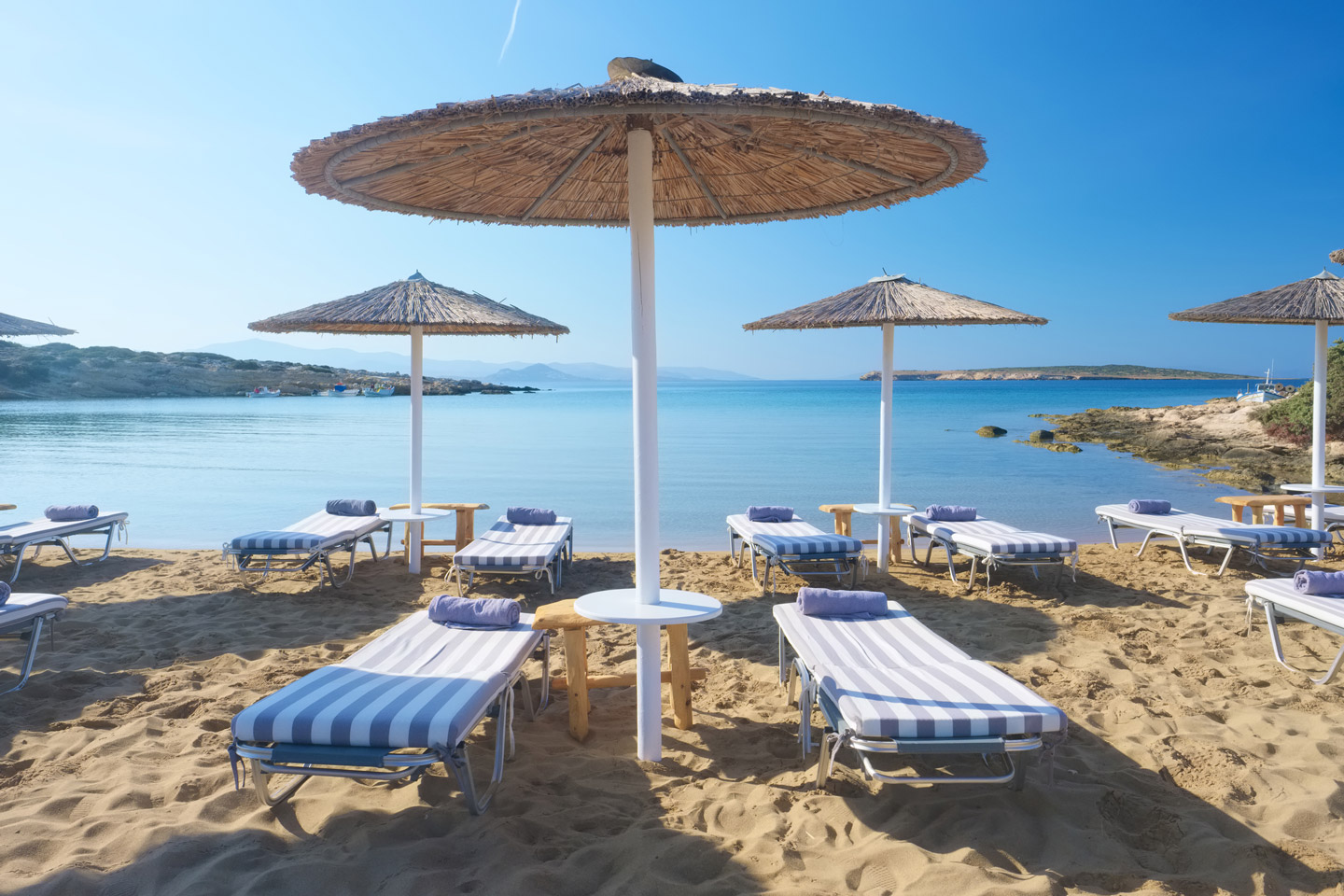 Fun and Night Life
Paros is a favorite destination for young visitors because of the nightlife and entertainment offering. Many bars, clubs, cafes, taverns, beautiful romantic restaurants, gathered to offer a very rich entertainment network that covers every taste.
How to get there
By ship from the Ports:
Of Piraeus (210 4226000-4),
Rafina (22940 22300 ̃ 22487),
Thessaloniki (2310 531504-7),
Port of Layrio.
Port Police of Paros: 22840 21240
Blue star Ferries: 210 8919800
Hellening Seaways: 210 4199000, 22840 22292
By airplane from the Airports:
El. Venizelos (210 3530000),
Macedonia (2310 368311),
Olympic Airlines (210 9666666).
Transfer from Paros to all other islands of Cyclades, the Dodecanese Islands and Crete Island.