Athina lounge apartments
PARIKIA – PAROS
An island that emerges from the deep blue of the Agean, Paros, promises to couples and families unforgettable moments. The narrow streets, the snow-white country chapels and houses compose a scenery similar to heaven. Knowing all the above, ATHINA LOUNGE APPARTMENTS is a complex which consists of 10 rooms decorated according to the Agean style and they breathe a feeling of relaxation and peace. Our complex is also open during winter.
Accommodation
10 Rooms for couples and families
ATHINA LOUNGE APPARTMENTS, is a complex of 10 rooms which are decorated with the Aegean style and exude a sense of relaxation and tranquility. Our complex is at your disposal during the winter months.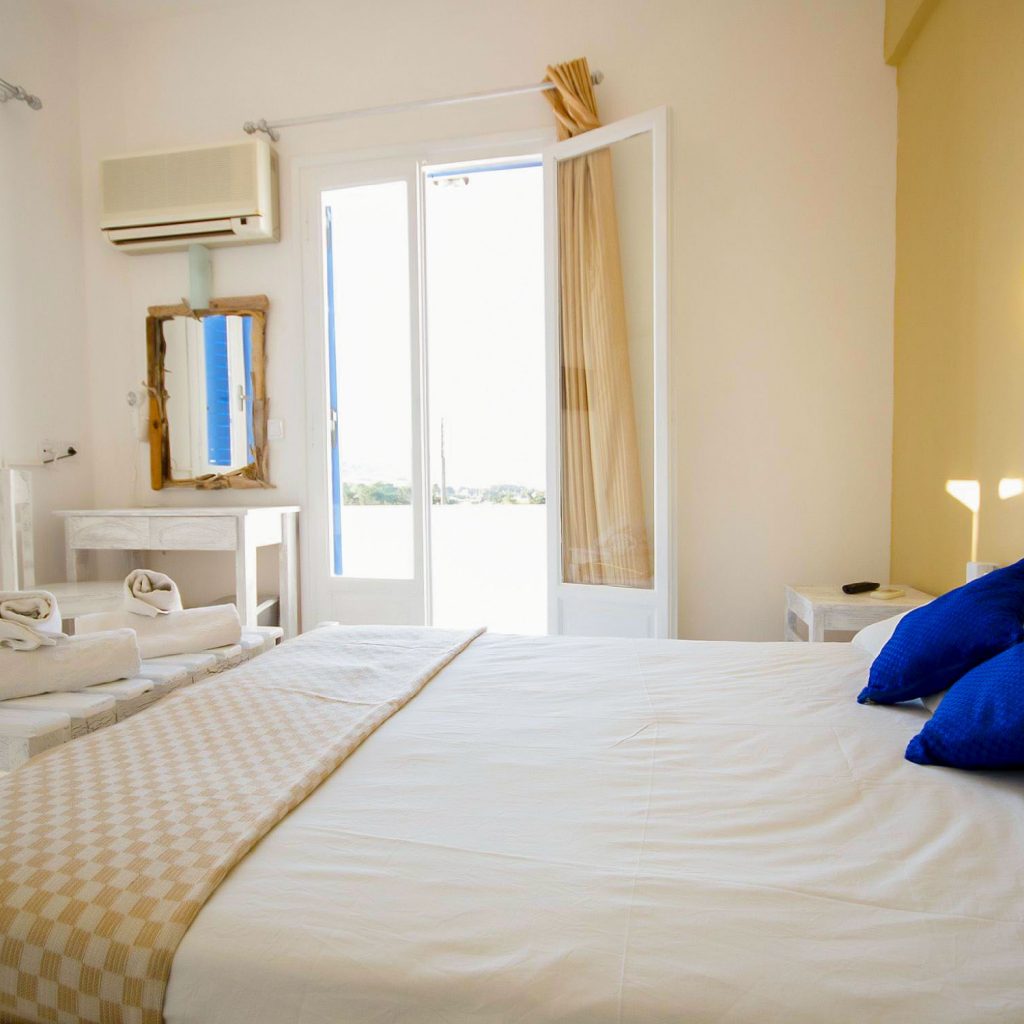 Rooms for Couples

Room size 20 – 25 m²
Decorated with romance and love, the ATHINA lounge apartments show elegance and tranquility. The ATHINA is ideal for couples who wish to spend a relaxing holiday, or even make their honeymoon out of sight, into our private environment.
Rooms for Families

Room size 25 – 30
m²
Rooms can accommodate from 2 to 4 people and are fully equipped to satisfy even the most demanding. They also have refrigerator, air conditioning, kitchen, TV, balcony. Upon request we can offer special beds for children up to 3 years old. Let the friendly staff of ATHINA make your dream come true.
When holidays are dreamy then, the facilities should follow and crown this dream. Thus, Athina lounge rooms offers to its distinguished guests: Free Wi-Fi everywhere, private parking space, car and boat hiring, beauty and massage services, daily boat excursions, barbeque, free transport from or to the airport, babysitting by a qualified tutor. These are some of the facilities that allow you to experience a dream.